Conference Venue
The conference will be held at Tohoku Univefrsity Science Campus Hall located 10 minute from Aobayama Subway Station accessible via the Sendai Tozai Subway Line from the JR Sendai station.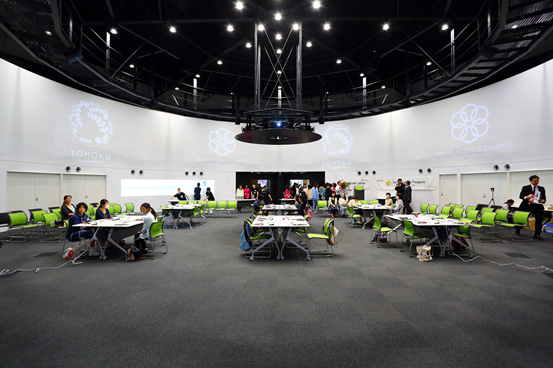 Directions to Sendai
Airlines
Sendai Airport is located in Iwanuma, about 15 km south of Sendai. You can take the railway (Sendai Airport Line) to JR Sendai Station from the airport. There are domestic flights from main cities in Japan (Sapporo, Nagoya, Osaka, Fukuoka, Okinawa and others). International air services are available from Seoul (Korea), Guam, and various location in China (Shanghai, Dalian, Beijing and Changchun).

Railways (from Tokyo)
Tohoku University is located in Sendai, about 350 km to the northeast of Tokyo, to Sendai from Narita International Airport by railway, take the Narita Express (JR) from Narita International Airport to Tokyo Station and transfer to the Tohoku Shinkansen (Super Express) for Sendai. It is also possible to take the Keisei Sky Liner from Narita International Airport to Ueno Station, near Tokyo Station.
---
Directions to Science Campus Hall from Sendai Station
By Subway
Take the subway from Sendai Station to Aobayama Station (9 mins). Exit at South 1 for the School of Engineering.
By taxi
15 minutes from Sendai Station