Exhibitors' information
[3] KINKEI SYSTEM corp.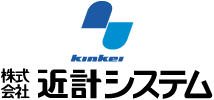 Kinkei System Corporation manufactures and sells various types of seismic observation equipment featuring low power consumption.
MEMS seismic intensity meter (KSI-100)
This is a seismic intensity meter with a built-in MEMS(Micro Electro Mechanical Systems) accelerometer. In addition to the seismic intensity meter function, the monitoring function by LTE communication and external cloud server is also available.
Product Catalog (approx. 575KB)
Ultra-low power consumption data loggers (EDR-X7000/EDR-7700)
This data logger features ultra-low power consumption (0.08W or less). It is capable of continuous observation for more than six months with a small battery or dry-cell batteries.
Product Catalog (846KB)
Product Catalog (854KB)
Seismometer (KVS-300)
This is a 3-component integrated dynamic coil type seismometer (2Hz). Installation is very easy and quick.
Product catalog (approx. 618KB)
Wireless telemetering systems (VSE series)
The seismic data observed by the data logger with a 32-bit A/D converter is wirelessly transmitted to a telemetering device at a distance (10 km or more).
Product catalog (approx. 231KB)
"Establishment of a monitoring system using MEMS measurement seismographs." We will present some examples of our observations at the S02 Earthquake Measurement and Processing System (as poster).
Abstract
We would like to help you with your research and observation with our these instruments.We are also ready to develop new observation systems for your research and observations.Please feel free to contact us.Thank you for reading to the end.
Department

Sales Dept. KEIZO MOTOHASHI

Address

559-0031
8-2-61 Nanko-Higashi, Suminoe-Ku, Osaka

Tel

06-6613-2591

Fax

06-6613-2592

Web site, SNS